There is no right recipe for a child to feel appreciated. This is more likely to happen if they are treated with respect and an adult shows a real interest in what they think, feel and experience. By setting healthy boundaries and behaving consistently, you will be able to make them feel valued.
Steps
Part 1 of 2: Treat Your Child with Respect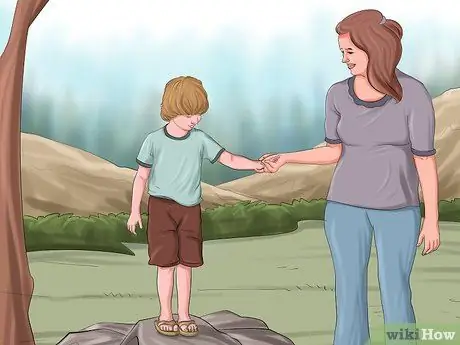 Step 1. Spend time together
It is absolutely essential if you want to show a child that you value their person. Find ways to spend special moments alone with him. This will reinforce respect and confidence and allow you to better understand their wishes and needs.
They don't need to be demanding activities. You can spend your time together simply by walking, eating a sandwich in the park or going to the places you prefer.
He is more likely to tell you what he needs if he feels comfortable.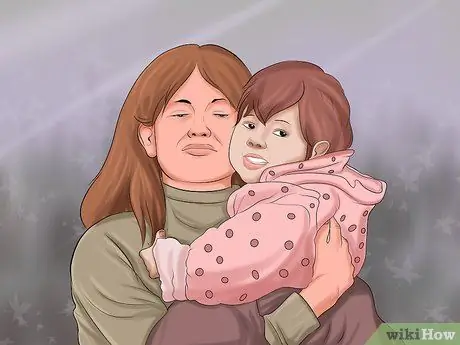 Step 2. Let him know you love him
A child needs reassurance that he is loved by the adults around him. It is an unconditional love, not subject to judgments or reservations of any kind.
Sometimes the children of divorced parents need further confirmation that they are loved.
While you are proud of your child's accomplishments, be sure to pass on your affection to him no matter how good his report card is.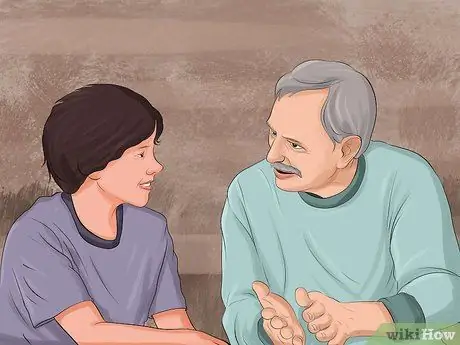 Step 3. Talk to him regularly
By updating you on his daily activities, you will show him that you care about everything he does in life. By talking to an adult, they will also develop a stronger sense of maturity. Ask him a series of questions to keep the conversation going.
Avoid asking rhetorical questions - he may not be able to interpret them.
Instead, focus on open-ended questions, as they'll let him know you're interested in what he has to say.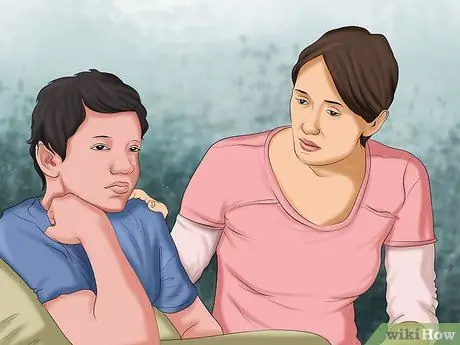 Step 4. Encourage him to talk to you in detail
Children don't have the ability to express themselves without some encouragement. If you want your child to share their experiences, help them by asking them, for example, "What happened next?" or "Tell me more!"
By inviting him to confide further, you will show him that you value his point of view.
The expressions that "extend" the conversation (or "conversation extenders" in metalinguistics) give him an example of how he can turn to a peer or an adult to ask for more information and help him improve his ability to describe his experiences.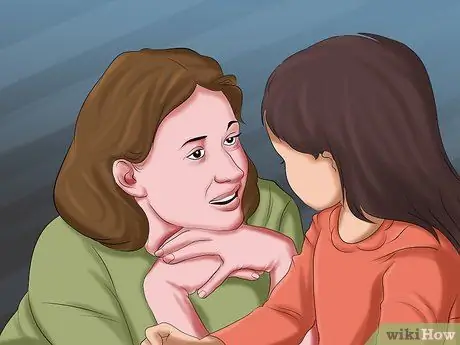 Step 5. Show him respect
By listening to your child talk to you about what they have done during the day or when you have special moments together, you will show respect for them. Don't rush him when he has to answer, and don't give him the impression that you're too busy to pay attention. To make him feel appreciated, let him know that you prioritize the time you spend with him.
Allow them to answer the questions they are asked. Avoid "filling in the holes" when he speaks. For example, do not answer the questions he is asked, saying for example: "No, Giulio doesn't like popcorn. He never liked it!". Instead, turn to him and ask him: "Giulio, your friend's mother wants to know if you want popcorn. What do you think?".
Refraining from insults and rude language is another sign of respect.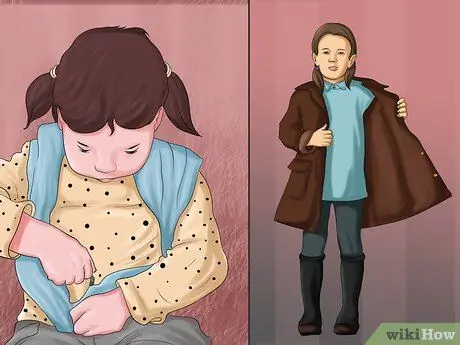 Step 6. Respect his abilities
If you override him by doing what he is capable of on his own, he will think that you doubt his abilities. Rather, show him that you appreciate what he can do on his own. For example, if he is 3 years old, instead of putting his coat on, give him time to do it himself.
By doing things for him, you will feed him a feeling of helplessness over time.
Remember that there are cultural differences in childhood development and be careful to respect them. For example, in some cultures the use of cutlery is taught from a very young age, while in others children are allowed to continue eating with their hands.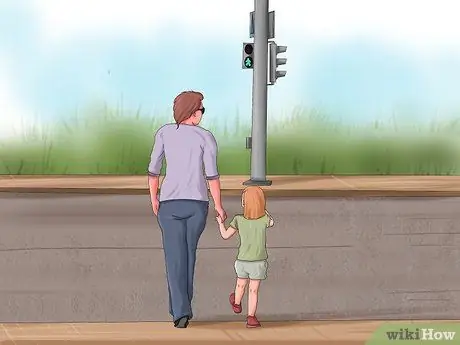 Step 7. Allow him to learn from his mistakes
Teaching to be independent means allowing a wider margin of error. It comes naturally when learning something new. Because children think in practical terms, it is important for their learning process that they realize that every action has consequences.
By showing a child that you trust him when he has to make a choice and that you are convinced that he will be able to treasure his mistakes, he will understand that you value his independence.
Make sure that the consequences do not involve undue risk to his physical or emotional safety. For example, if he is learning to look both ways before crossing the road, it is obviously best to protect him if he is at a fairly busy intersection. However, it's a good idea to allow him some autonomy as he learns to observe both senses before crossing the street with you.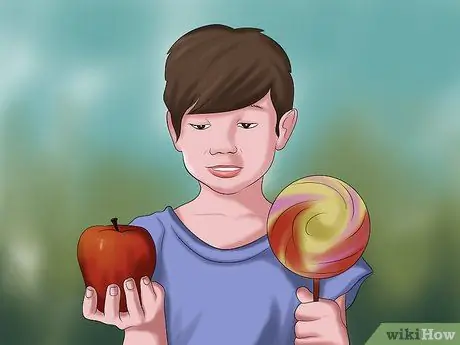 Step 8. Give it choices
It is important to make sure that he has choices to show him that you appreciate his tastes. The choices facing him should all be equally valid; that is, you must not present him with options that you cannot satisfy or that you are certain he will not consider. So, offer him a number of eligible candidates.
It is preferable to avoid having too many choices. Typically, 2-3 are enough.
By offering him options you wouldn't choose, you will encourage his sense of independence.
Part 2 of 2: Demonstrate what it means to be valued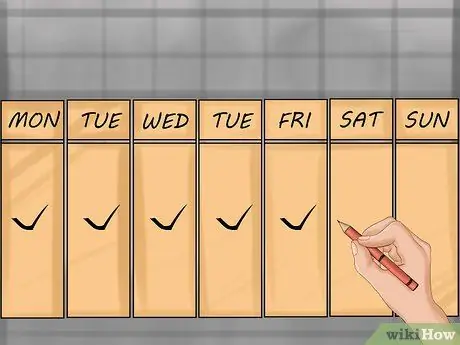 Step 1. Be consistent
To be coherent it is necessary that the expectations and the established rules are valid always and in any place. Consistency offers the child a feeling of well-being, safety and protection. It teaches him to be responsible for his actions and helps him to respect certain limits.
If you are inconsistent, you will let them know that you don't care about their needs.
The daily habits of the family give the child a strong sense of security. If they are based on his needs, he will feel more easily appreciated.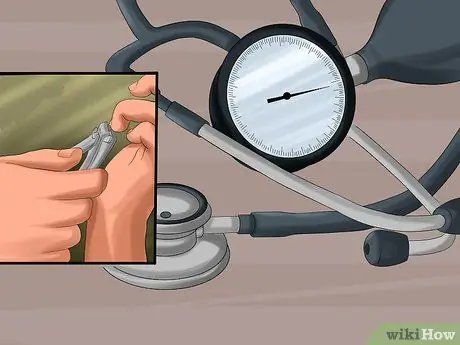 Step 2. Show that you care about your personal well-being
For a child to learn what it means to be appreciated, it is important to offer an example of how to take care of themselves. Taking care of your health, your hygiene, your psychological and emotional needs is part of taking care of your personal well-being.
Get away from situations where you are being harassed, neglected or mistreated.
If you need more information on how you can take care of yourself, ask a friend or doctor for help.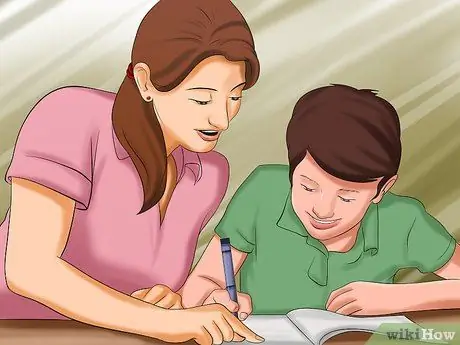 Step 3. Establish appropriate limits
For a child to feel valued, he must also feel protected. This sense of security comes from adults with clear-cut boundaries. Adults are expected to structure children's lives judiciously and provide them with support.
This does not mean that you cannot have fun with your child, but you must still be willing to interrupt an enjoyable game to safeguard their safety.
Consider his character. Some children may need a more "sturdy" structure to feel protected. It is important to meet specific needs based on the circumstances.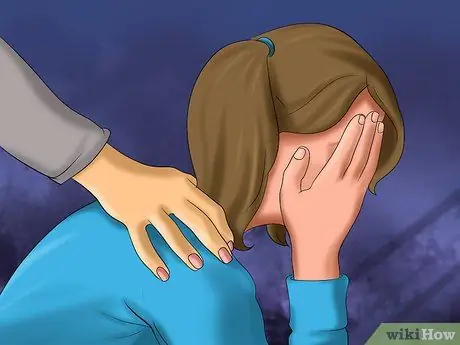 Step 4. Focus on the wrong behaviors instead of blaming him
Let your child know that although his behavior was unacceptable, you always love him and that you love him regardless of everything. Anyone can make mistakes, make bad decisions, judge hastily. If he is beginning to feel appreciated, he will also learn to make this distinction.
By reminding him that he will have other opportunities to make better choices, you will encourage him to learn.
If it doesn't stop misbehaving, think about how you can find a remedy. If you tend to interact with him when he engages in this type of behavior, he may be trying to get your attention with the wrong attitudes.